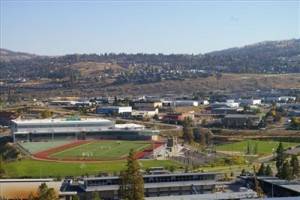 Welcome to the Kamloops Track and Field Club website. We hope you will be able to find information on our programs, registration, coaches, summer  camps, and fees to your satisfaction. KTFC prides itself in being amongst the top clubs in BC in terms of hosting competitions with its many great local officials.
We are fortunate to have excellent facilities indoors at the Tournament Capital Center to be able to run our indoor programs for youth of all ages including masters. We also have a great facility outdoors at Hillside Stadium which is used for twilight meets, elementary school meets, high school meets as well as larger meets such as the Provincial Championships. We have a history of running international meets as well.
Thank-you for checking out the Kamloops Track and Field Club and if you do  not find what you are looking for please do not hesitate to send us an email.
Regards
Judy Armstrong
President
Kamloops Track and Field Club