KAMLOOPS TRACK AND FIELD COACHES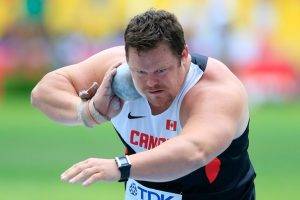 Dylan Armstrong – Throws Coach
Dylan is an Olympian shot putter, winning the bronze medal at the 2008 Summer Olympics. He is a two-time Pan American Games champion, a former Commonwealth Games champion and has also won World Championship silver and bronze medals. Dylan is a long-time member of Kamloops Track and Field Club, starting with the club when he was quite young. He competed for our club in local meets, provincial meets, and many championship meets. He still holds some BC JD records.It is our pleasure to have Dylan return to work with our club athletes in his capacity as Throws Coach.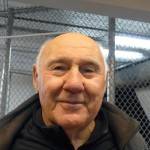 Dr. Anatoliy Bondarchuk – Throws Coach
Dr. Bondarchuk is a Doctor of Pedagogical Science (University of Kiev) who came to Kamloops in 2005. Dr. Bonderchuk has done over 40 years of research into programs and is a master in periodization. He to date has helped over 31 high-performance athletes reach podium performances in World Champions and Olympic Games. One of them being KTFC's own member Dylan Armstrong who won a bronze medal in shot put in the Olympic Games in Beijing in 2008.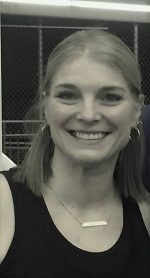 Christine Yamaoka – Sprints and Hurdles Coach
Christine works with our older athletes (13 and older). She is an accomplished athlete , working with some top-class coaches during her formative years and in university. She joined our club as a coach a few years ago.
Christine is dynamic and works to get the best out of her athletes. She certainly keeps them interested in the sport, and encourages her athletes to work hard and do their best, looking for improvements in performance at each practice and meet.
Miriam Dziadyk – JD Coach and Jumps Coach
Miriam has been involved in the JD program for a few years. She is keen to learn new techniques and has attended a number of courses given by BC Athletics. She works hard with her athletes and attends meets they have entered to encourage and assist them as they compete.
Besides coaching the JDs in track and field, Miriam also coaches our JD Cross Country group. Her practices are around the School District Cross Country meets and she attends as many of those that she can to encourage and help her athletes as they compete for their schools.
Miriam has taken on the position of Jumps Coach. She will be working under the guidance of Head Coach Dylan Armstrong who also trains a few of the jumps athletes. Jumps training will be Monday and Wednesday from 4:30 – 6:00 pm.
Miriam is also an official with our club. She is a Starter/Starter Assistant. She tries to attend as many meets as she is able, so that she can continue to hone her starter skills.
Miriam has 3 sons in the Kamloops Track and Field.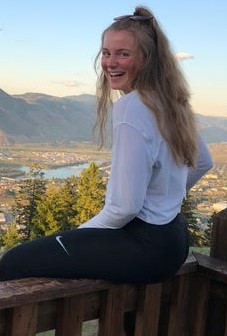 Ashley Coss – JD Coach
Ashley works with the Junior Development athletes alongside Coach Miriam. She is a former long-term athlete of the Kamloops Track and Field Club and is excited to bring her experience to the program. Ashley is a full-time student at Thompson Rivers University and hopes to pursue a career in primary education.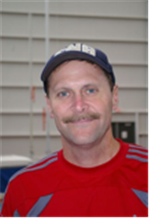 Mike Kern – JD Coach
Mike has been coaching with the Kamloops Track and Field Club longer than any other coach. He coaches mainly in the Junior Development program, where he coaches all speed / power events. Mike is a level 3 coach and has been appointed to numerous provincial Juvenile teams as a coach in various events. He also has background in volleyball, basketball and gymnastics. Mike is a teacher and coach in School District #73.

Dayl Dhaliwal – Track Rascals Coach
Dayl has been working with the Track Rascals for quite a while. She is one of our volunteer coaches, and is on the Executive Board of our club. Dayl has taken the Run Jump Throw program from BC Athletics, and uses those skills and practices while coaching these 6- to 8-year-olds.
Dayl works full time at her paying job. She always has a smile for everyone, and is very welcoming to the young children in her group.
She tries to run at least 3 Track Rascal sessions each year. Sometimes, if there is demand and enough interest (this part hasn't been a problem over the past couple years), she considers adding another session during the year.